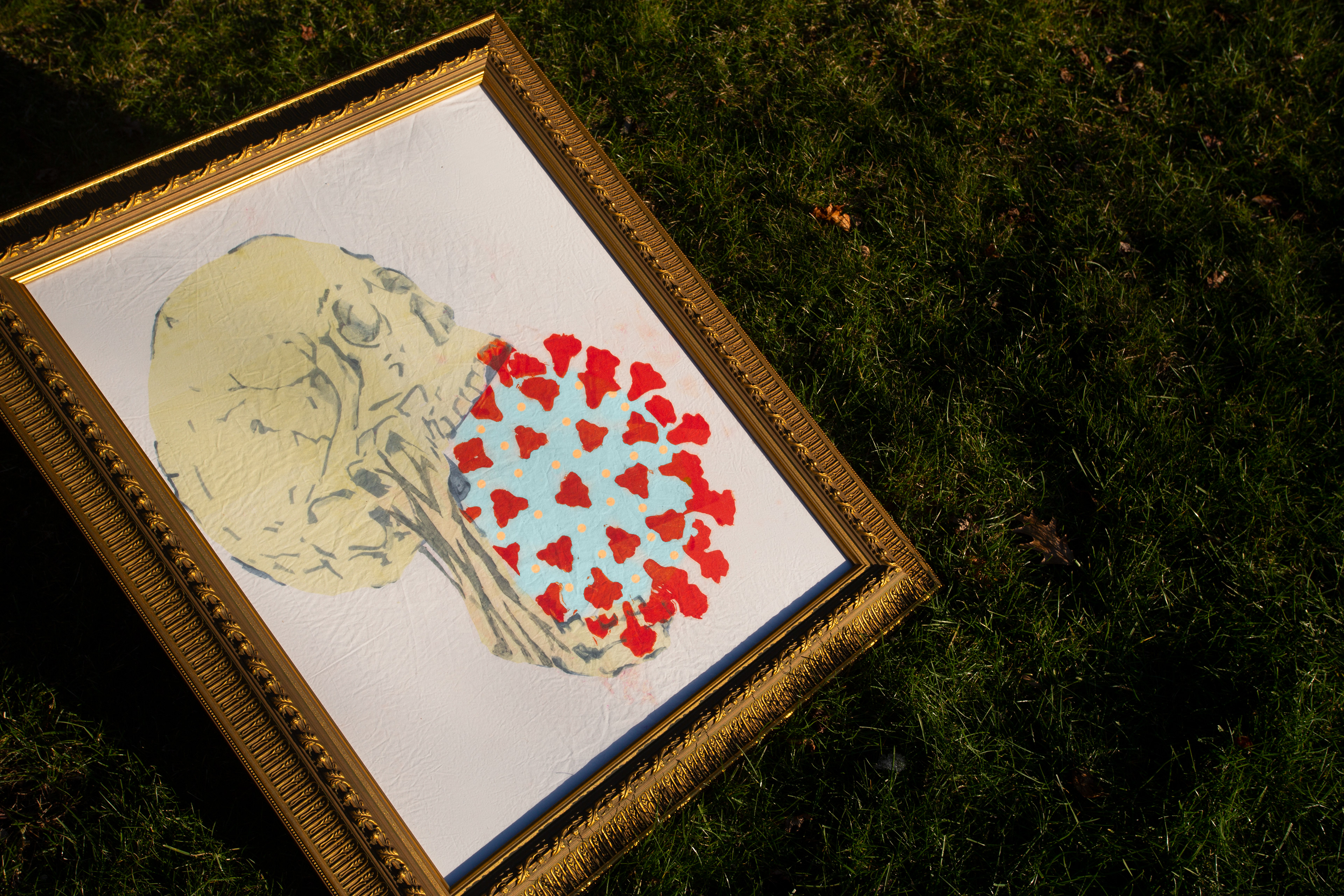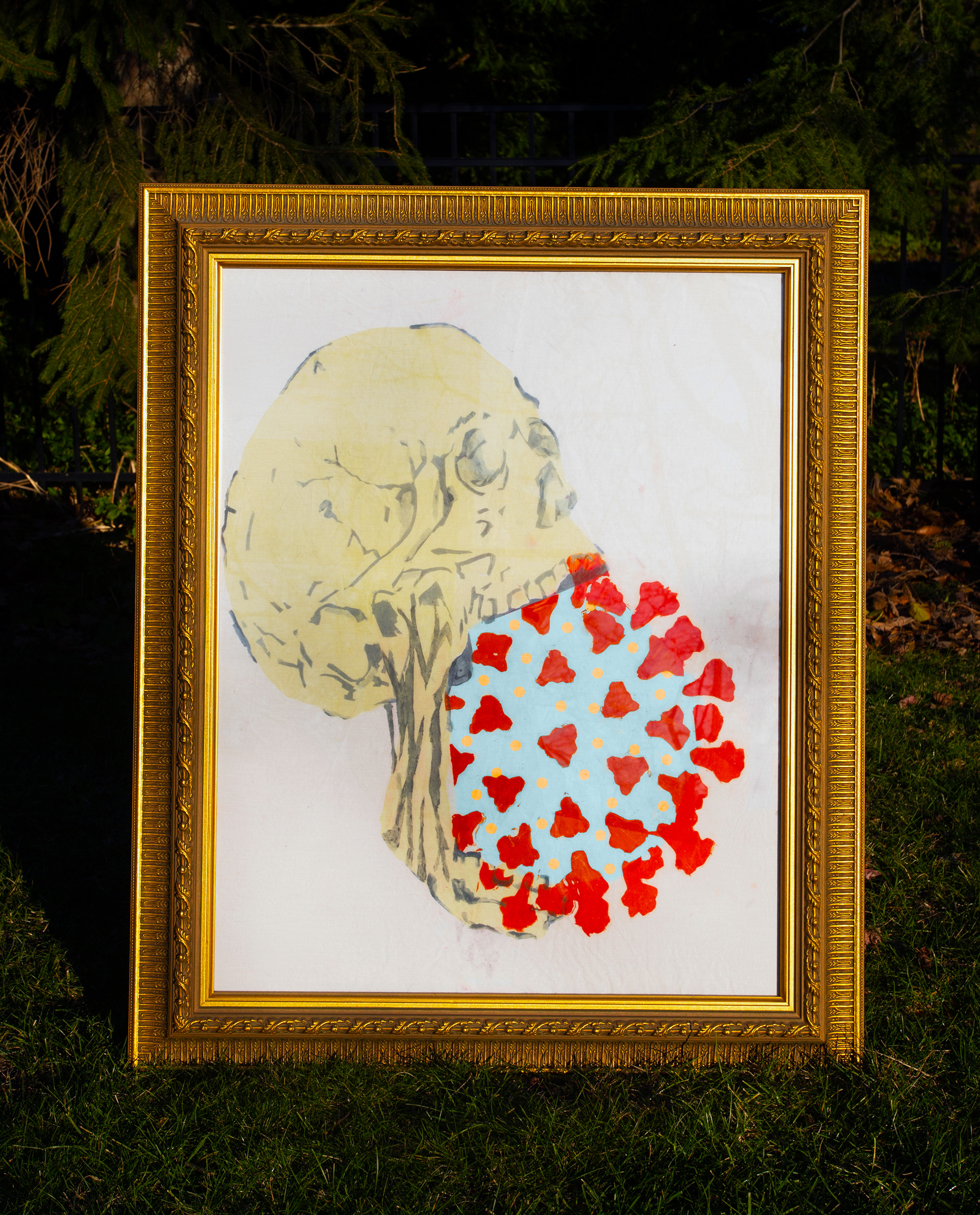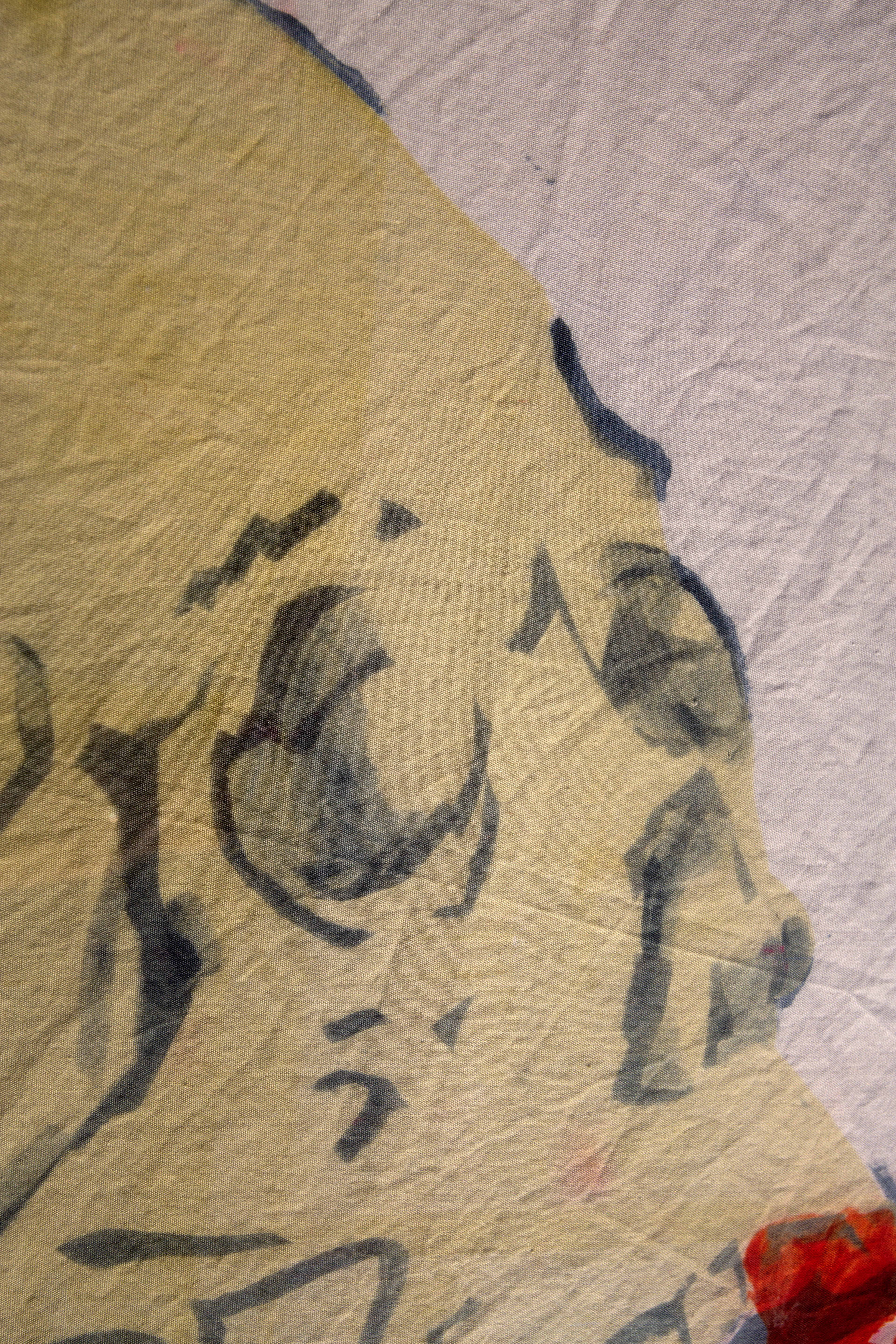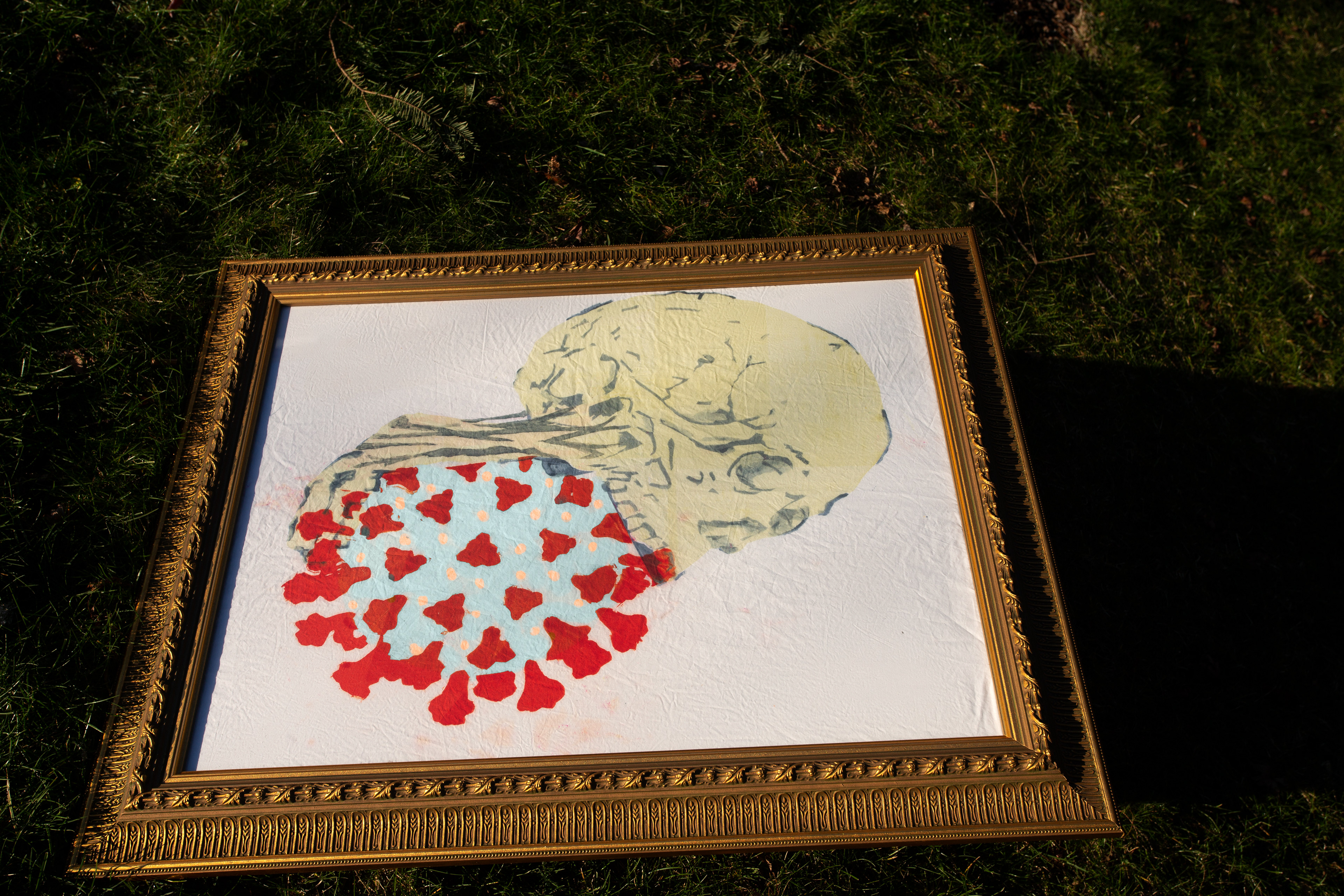 Final Piece - Screen Print with color changing dye on cotton.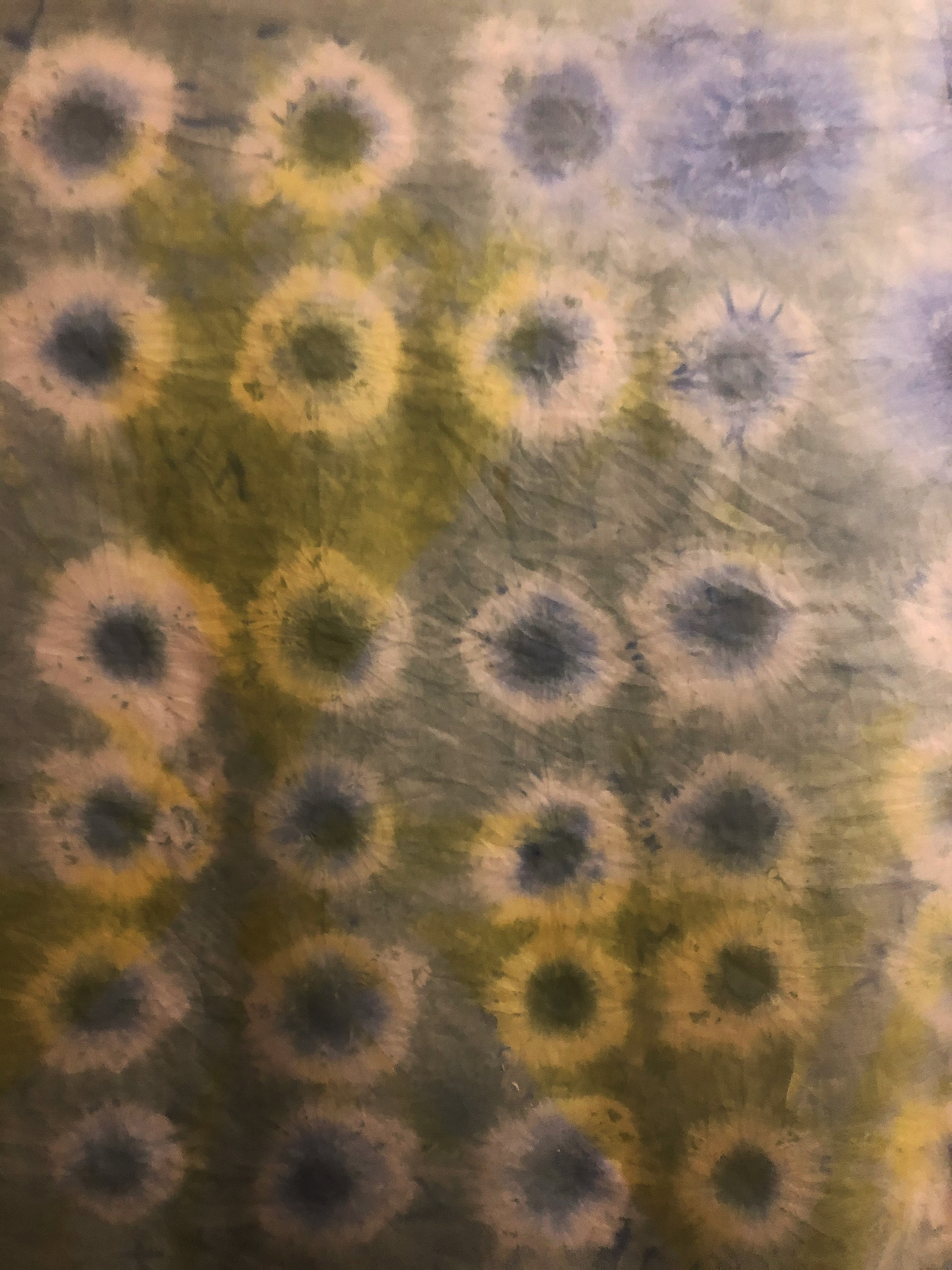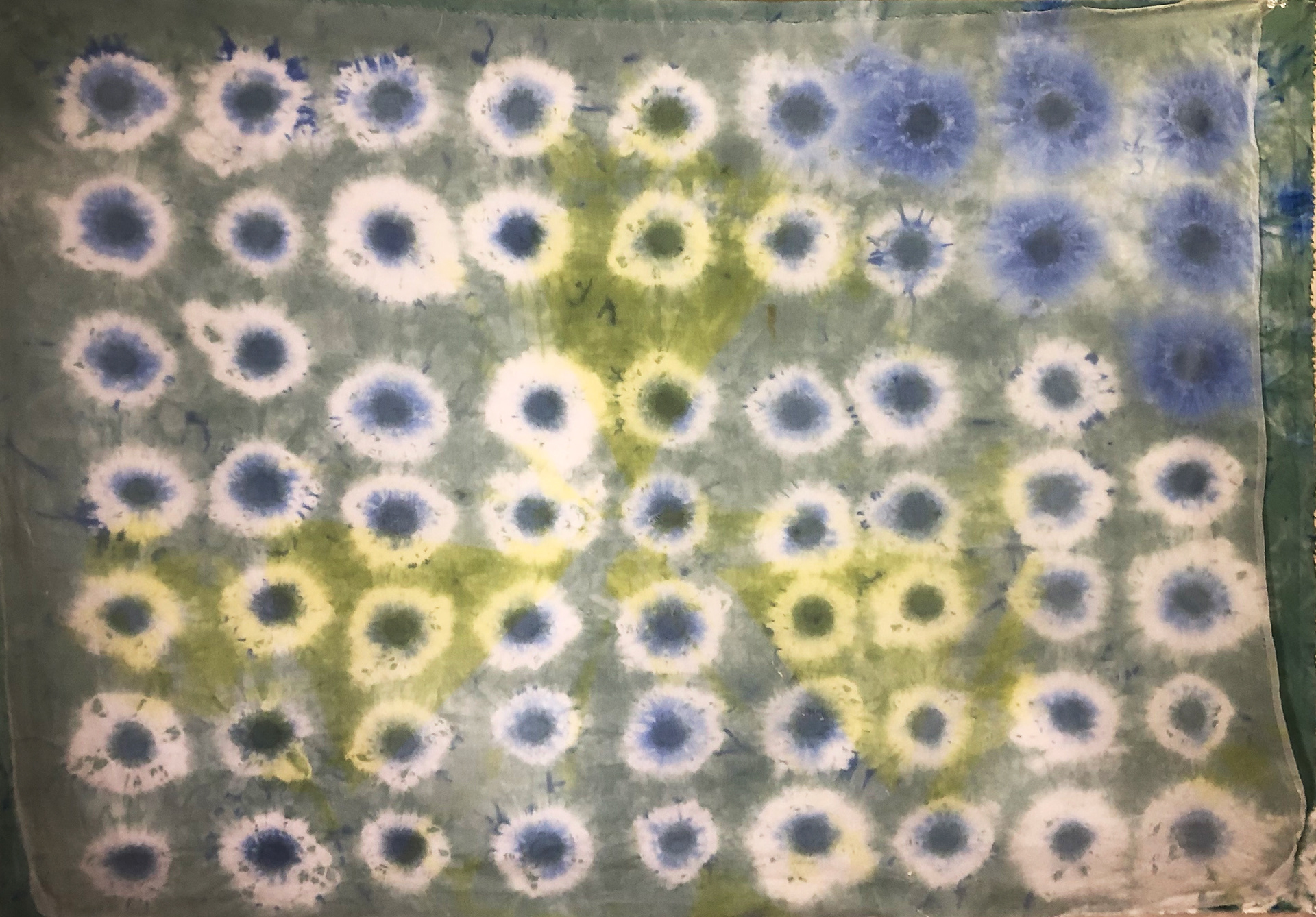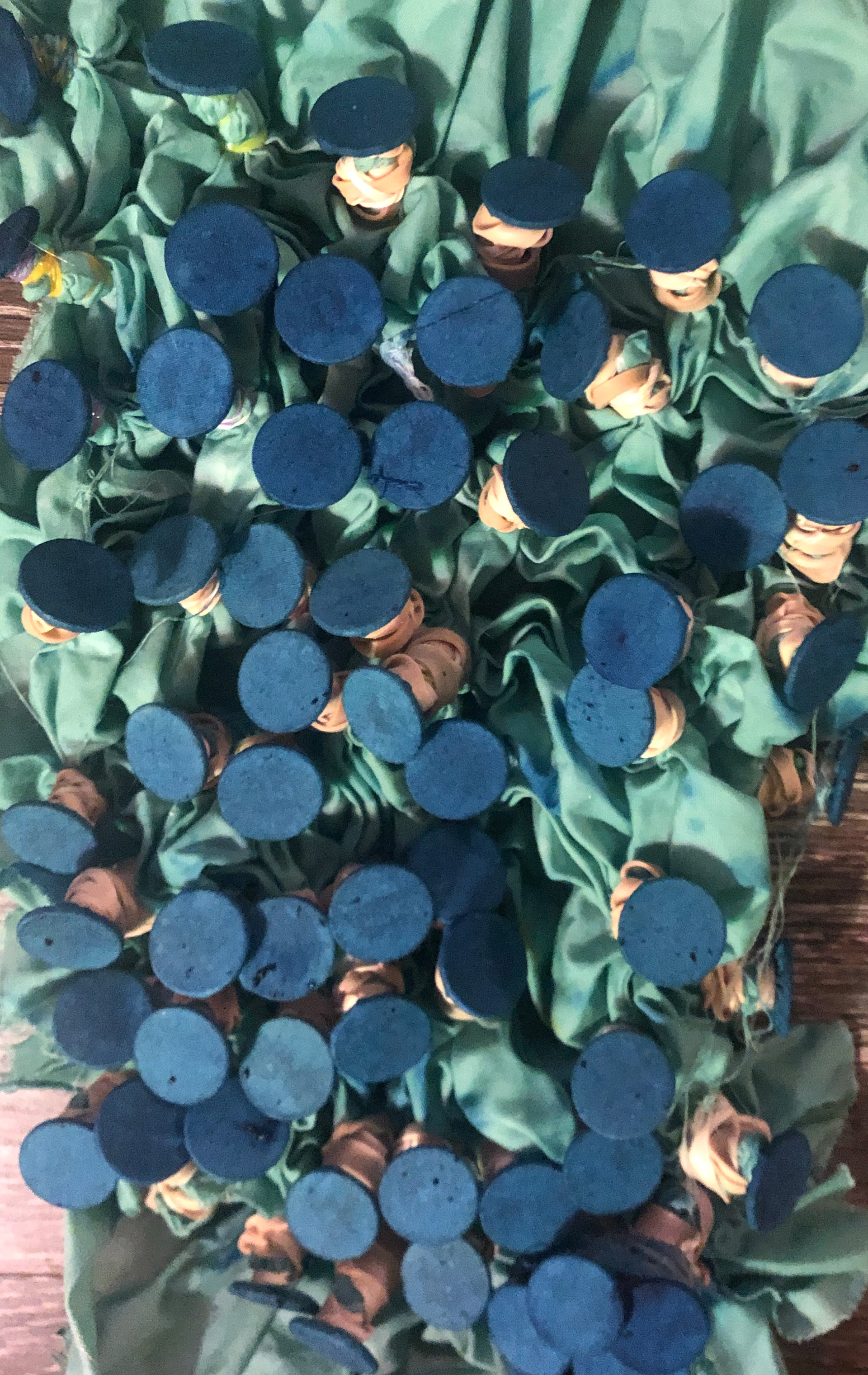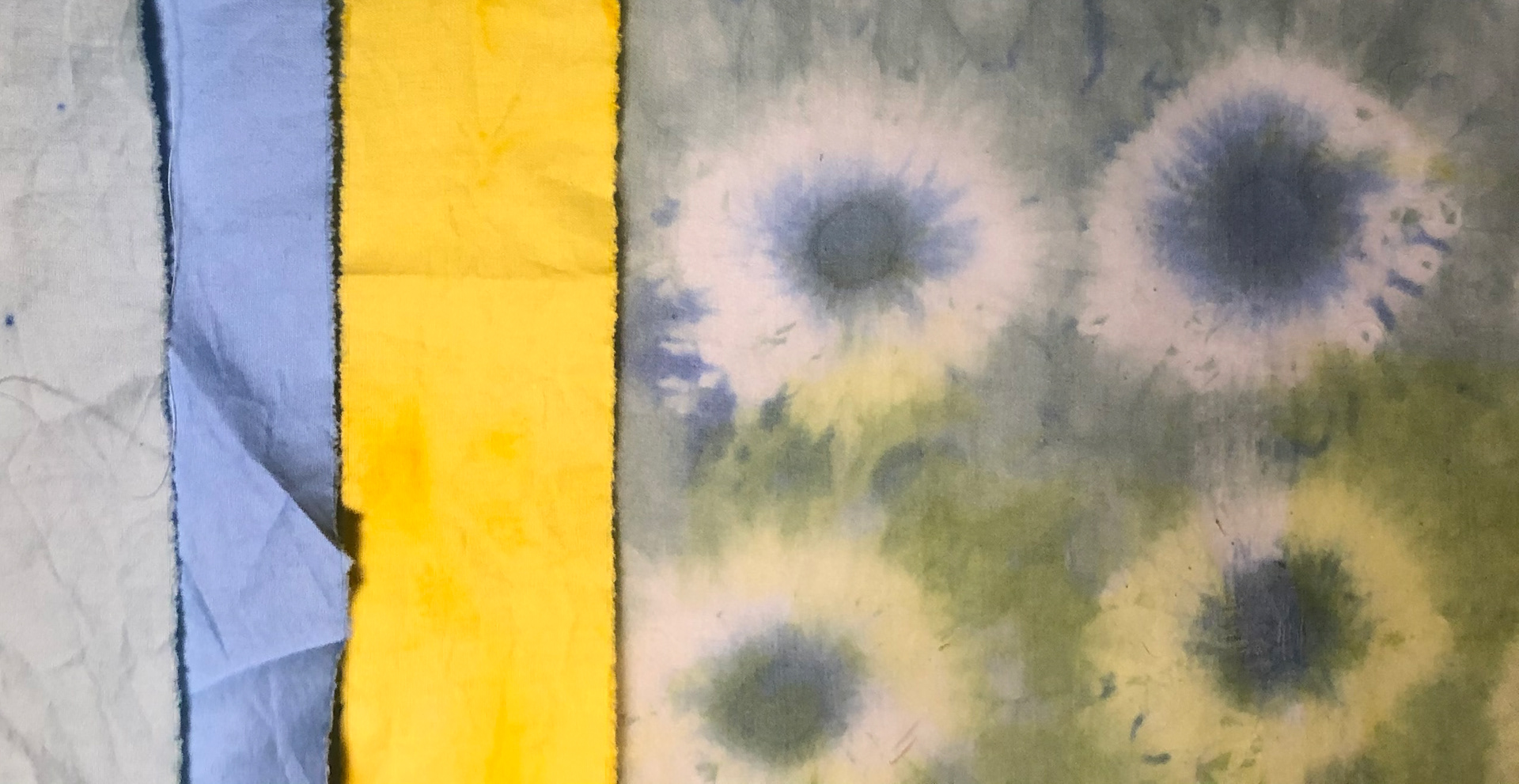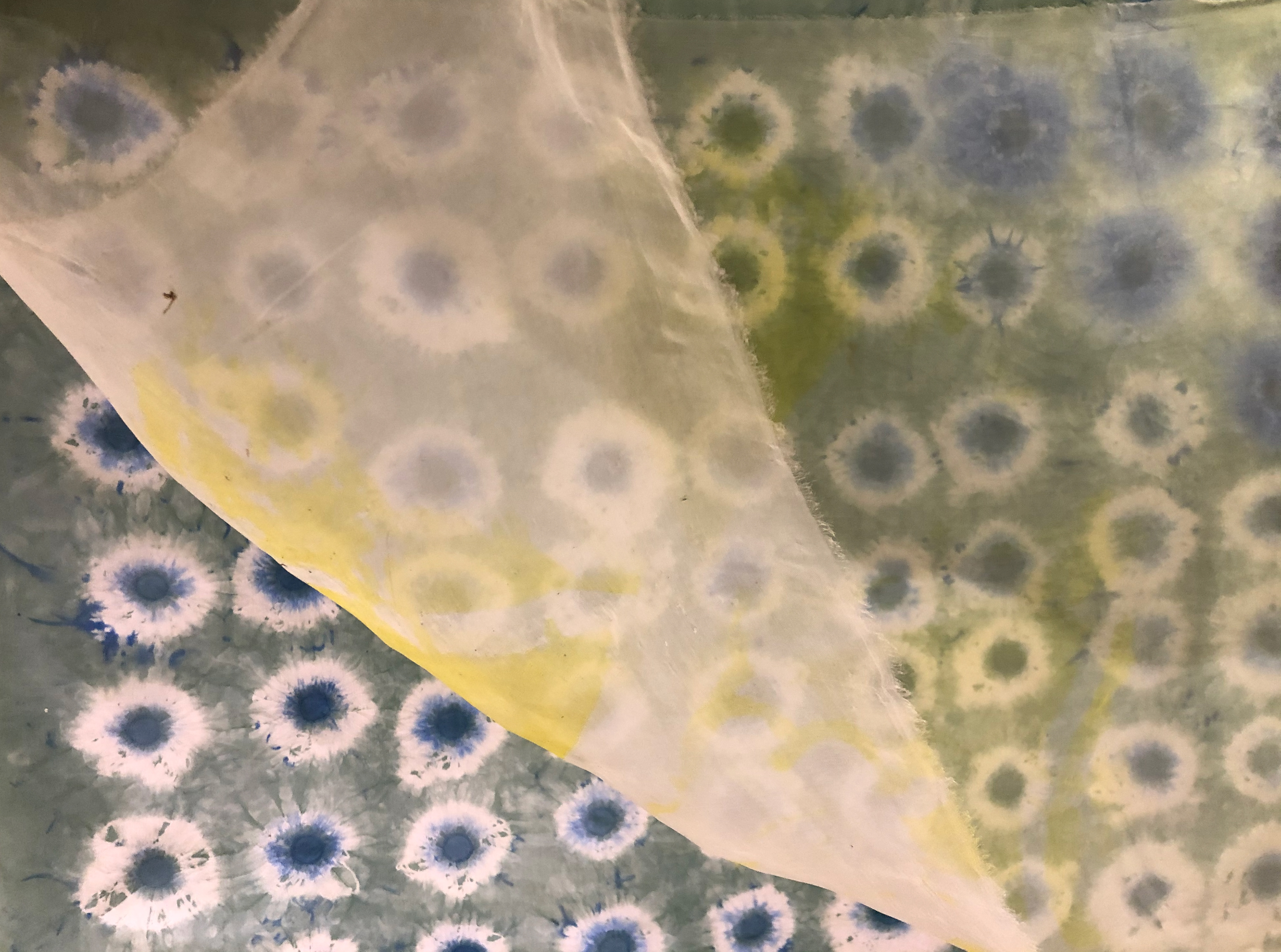 Dyed cotton tapestry with dyed organza overlay. Final color collection and dye method experimentation.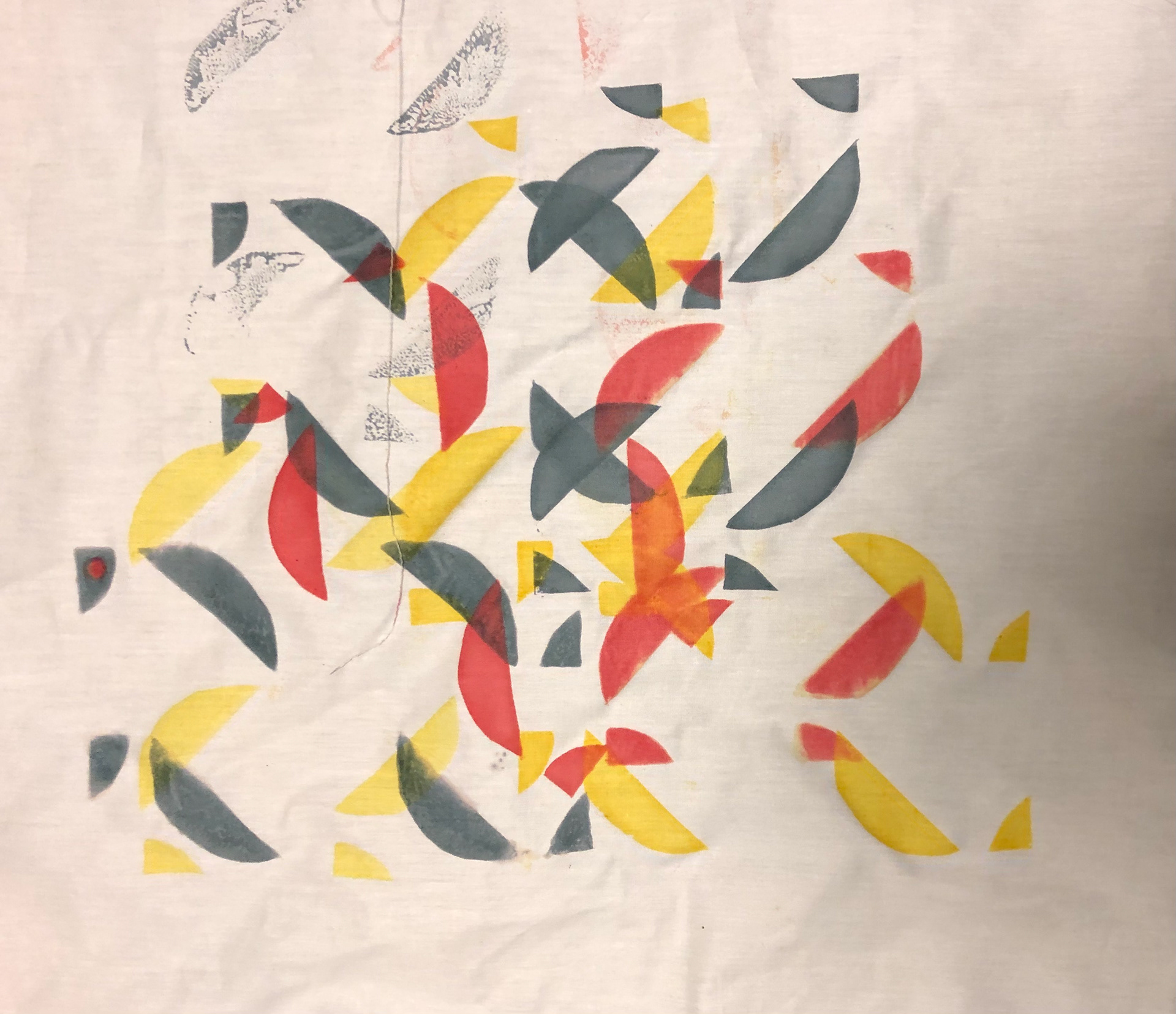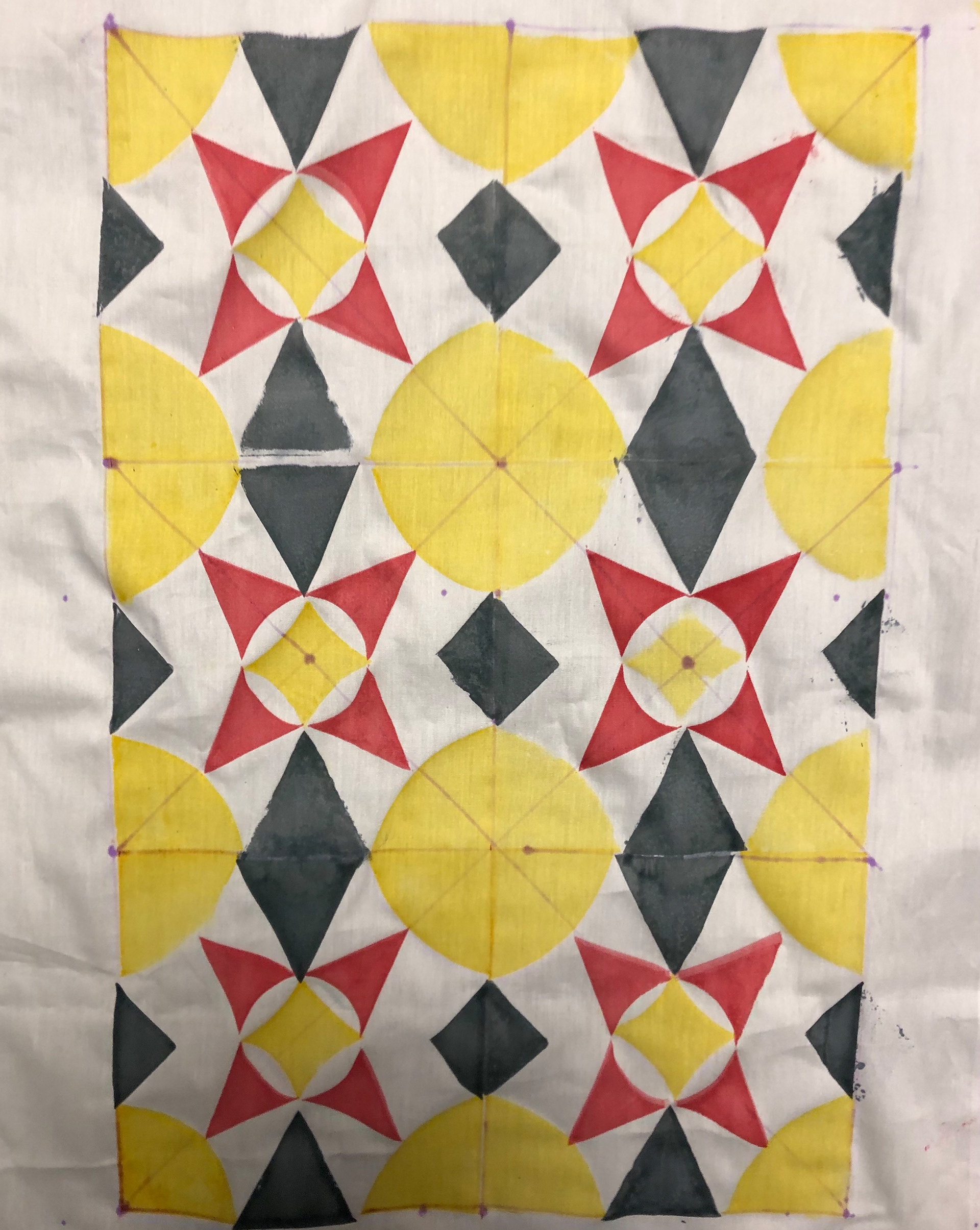 Practice with screen printing using multiple colors and layers.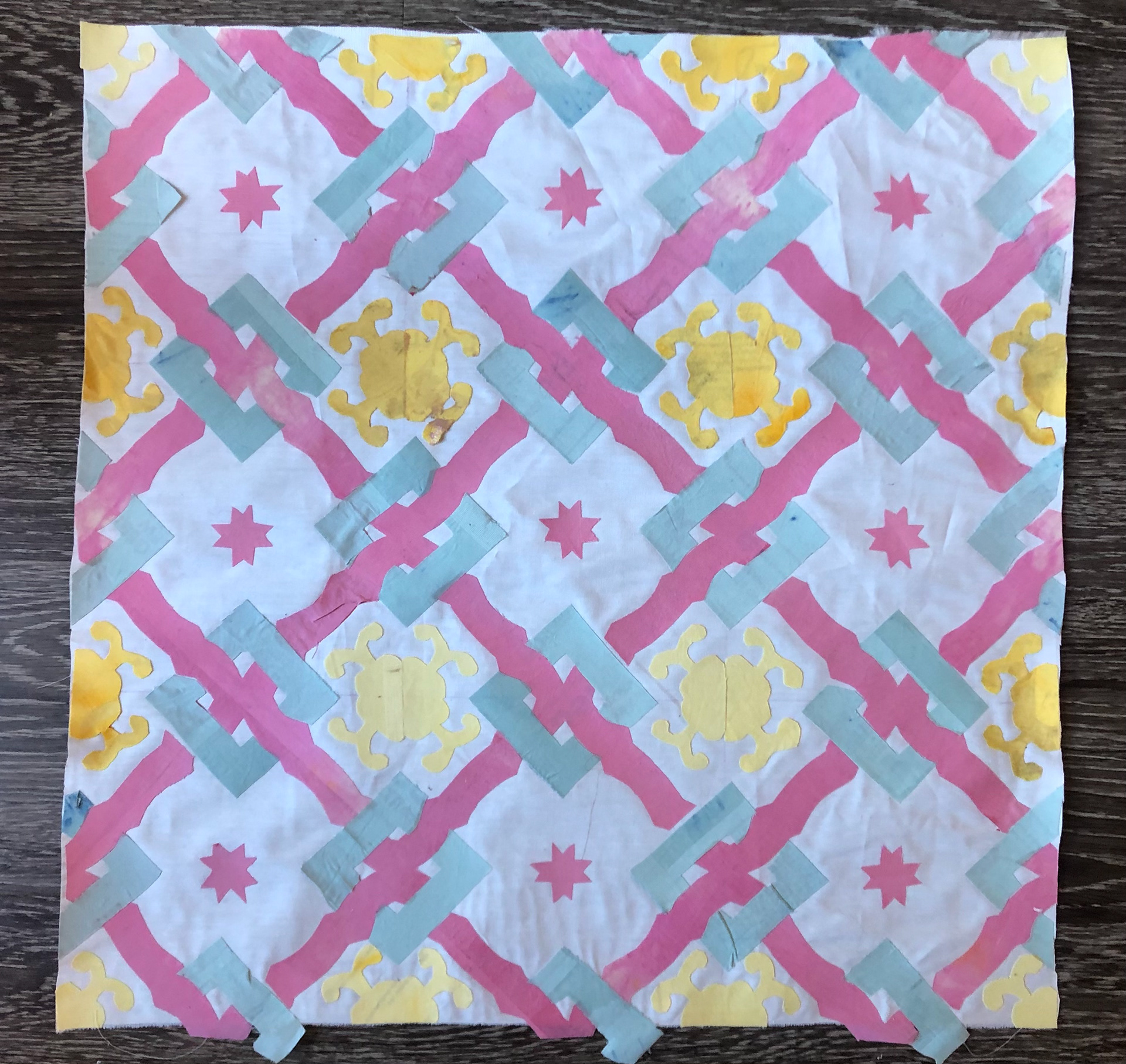 Experimentation with dyed cotton fabrics - color and patterning.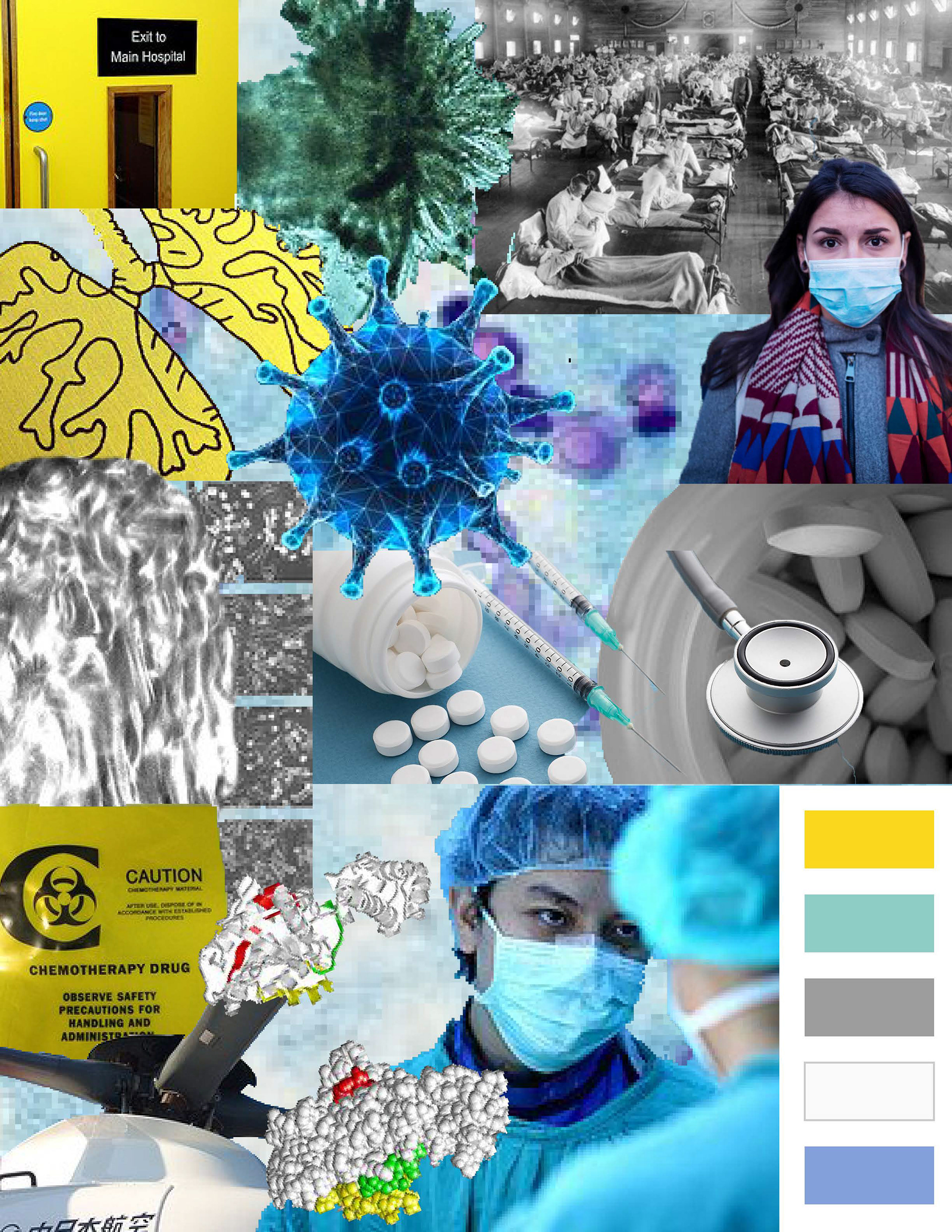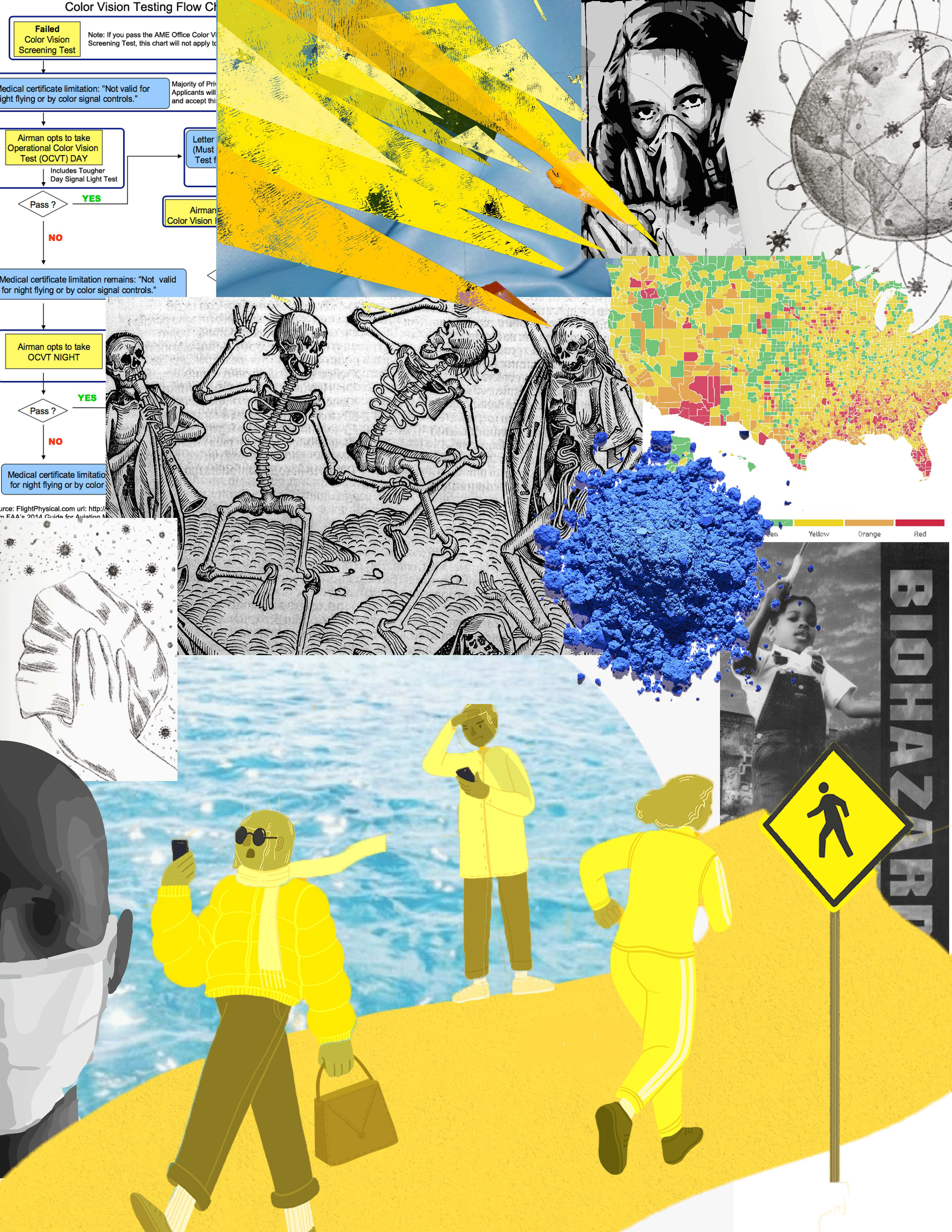 Color and Aesthetics Mood-board during research phase.